Pages:  302
Page Size:  6 3/8" x 9 ¼"
Binding:  US Patented/Finland Patented Lay Flat Smyth/Otabind Binding
Cover:  Leather
Page Edges:  Gold
We believe that this is, to our knowledge, the most user friendly small group Bible leader's guide in print.
The small group leader simply asks their members to read several verses from their Bible (their student's guide is simply their own Bible).
When the leader arrives at an unshaded box, they simply deliver the teaching point or discussion question.  When they come to a shaded box, it is the author telling them an answer to a discussion question – or directing them what to do.  For example:  Page 15 – Matthew 1:5.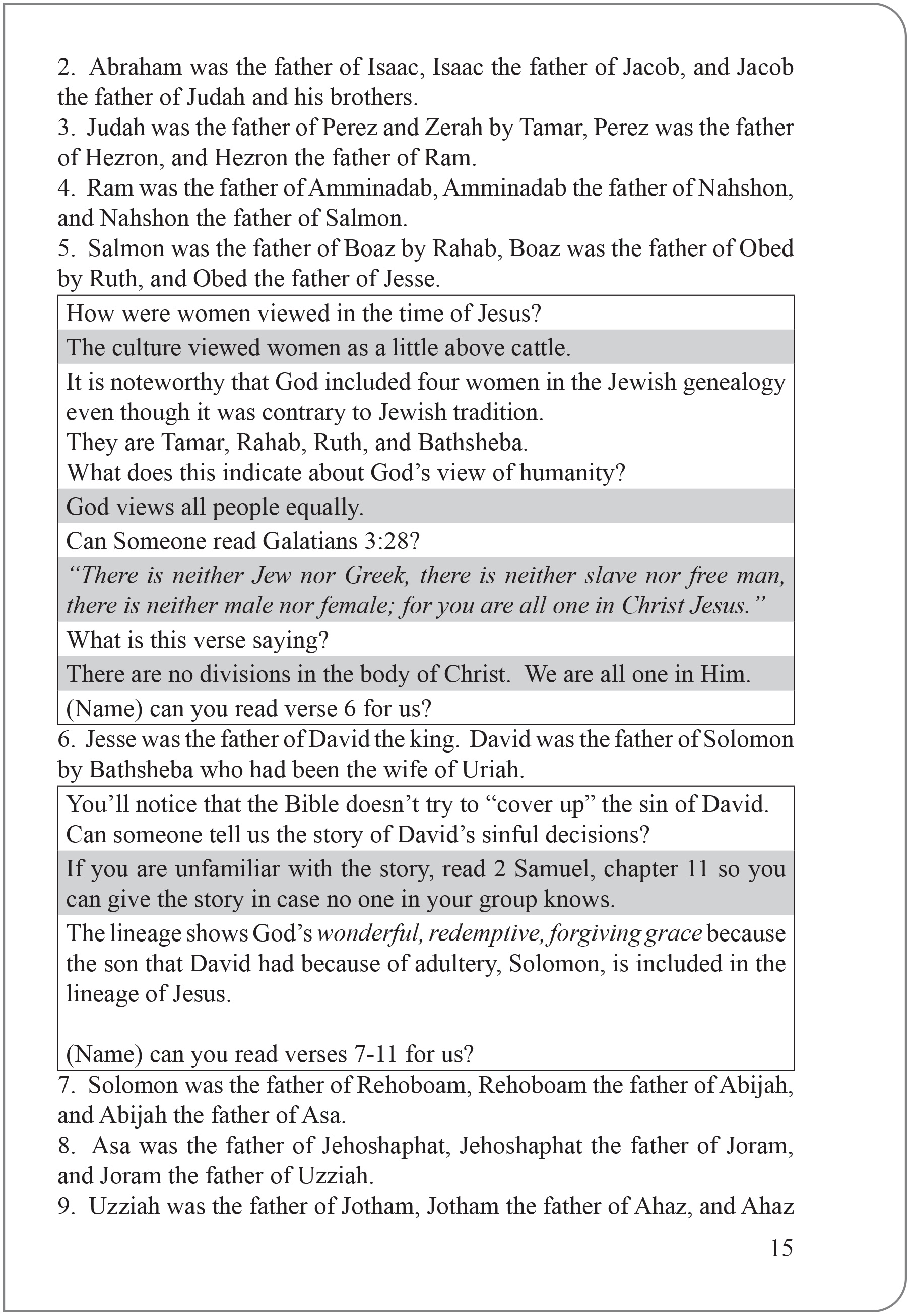 After reviewing this book – we think you will agree how revolutionary the layout is – and how easy it would be to lead your group through the book of Matthew.
Click on the arrows to look through the book.